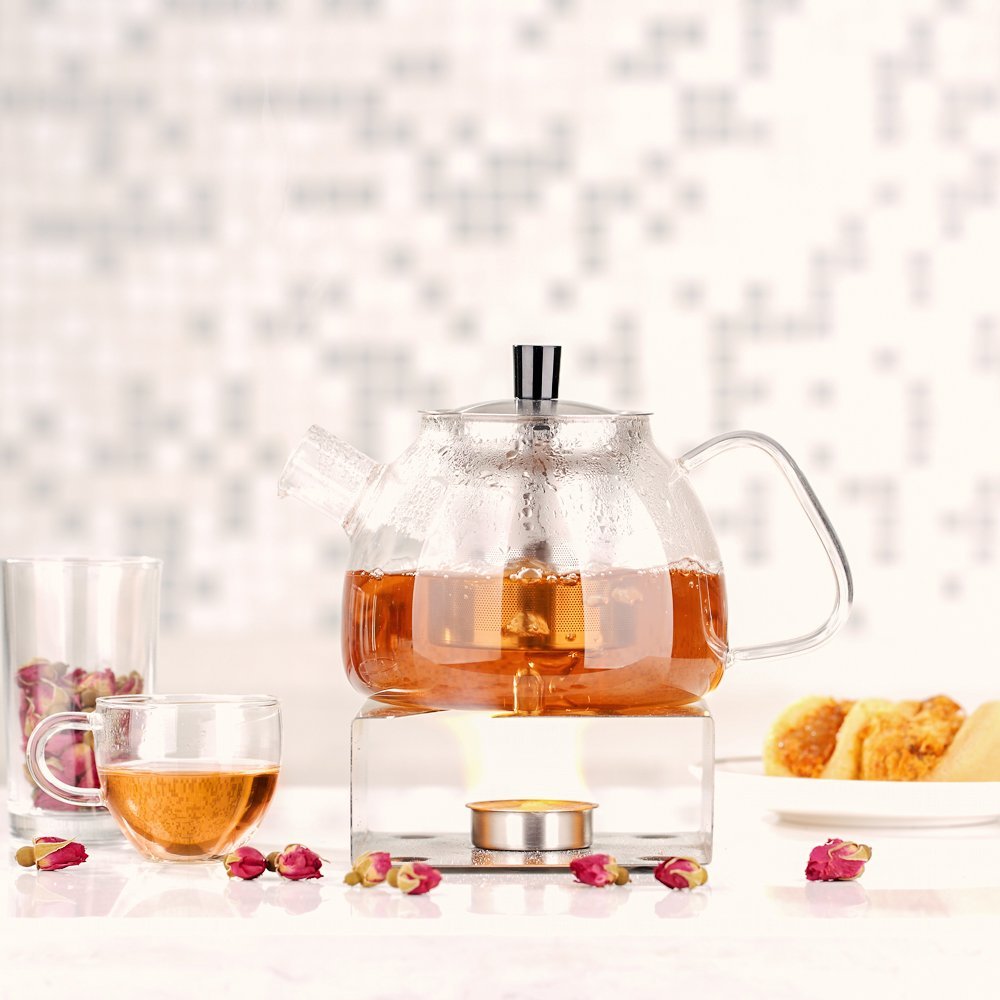 Though in this modern days, people especially teens are into coffee more than to teas, old-schooled, because coffee is very aromatic thus it can gives an enough energy for all of us to do what are your errands for the certain day hence coffee is one of the top priority for folks every morning. But to others, like myself though, teas are still on the top list, why? because first of the health benefits of it though coffee has its own too, but not that well as for teas, especially green teas.
My mum started to drink tea more because the doctor recommended it than coffee for a morning sip. That's why we got this Ecooe glass teapot from the shop called Ecooe.com that comes with teapot with filters in it which rarely to see in the usual teapot. Actually, the shop Ive mentioned is pretty awesome for its kitchen utensil because you gotta see a lot of useful and eco-friendly products that you can enjoy using around your kitchen and if your mum loves to cook more I think she'll enjoy shopping it here especially this end of the month as the shop getting some item's on sale for the celebration of the black Friday..
Indeed, Teapot is a must have today and you can even boil water in it for your coffee instead of having the kettle on over your stove which may uses a lot of gas that can make your bill indefinitely high. In a way, having this product is quite practical too and handy of course as it can gives convenient to everyone for the fast pace days you'd got. Hence, I really recommend you to have this teapot over ecooe.com while it's on sale..