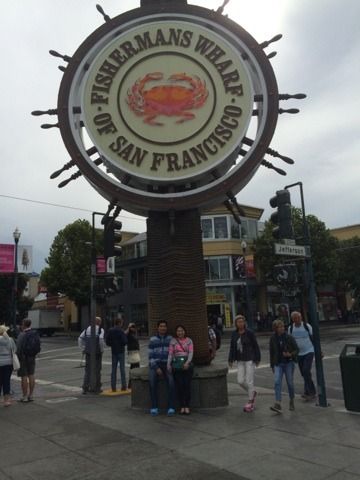 Before we heads to San Francisco, we did our little assignment first which searching on what places to go, and one of the list was the San Francisco Fisherman Whare. We dont actually know what to see in here but definitely we have to pay our visit to see why tourists are keeps on recommending it thus we make our way to the place at afternoon that day. Wait, we just got to met our friends then we heads over all together on the place.
The place alone is just fine, I dont find it extra ordinary bit you could treat yourself some great seafood in this place but since we got a tons already in menifee, seafood, I've got myself a different one which you can see below:
I loved their creamy dessert, It's not a ice cream like you think – I dunno on what they called it but definitely a must try while you find yourself roaming at fishermans soon.
San Francisco fishermans is quite near at the famous bridge and in the union square where all tourists destination. You can check google on how you can reach in these places as you planned already to have your off times like we do. 🙂