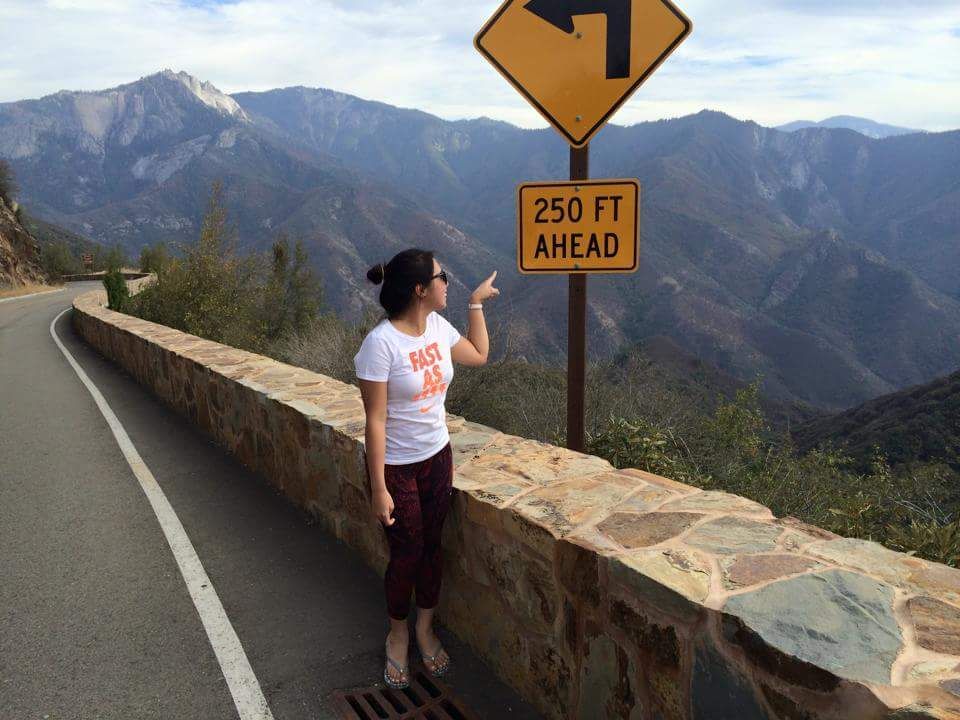 In the company where we're into, me and the husband, It's rarely to have an 4 days off within the year as we're an casino dealer are job are through out the day and night thus we got no time to have a off within a day or we just got one day a week but more or less we just have to spend it sleeping and eating out a day, which not I recommend at all. That is why when we got this 4 days off we rushy checked on what we should do to spend it awesomely and s since we got a friends in San Francisco and we haven't been there too, we've decided to have a drive on the city and see on what it could offer us. We drove for like 8 hours through hills and desserts just to get in to place and we bump into some great scenery too which made us amazed quite bit.
We've stopped on this place where all the trees were gigantic. Sorry though because I forgot the name of this place but I think it was quite well known to tourist as a lot of people are getting their stop just to have a photo souvenir in it, like what I did – look!.
Driving from Menifee to San Francisco is quite tiring literally but it does also fun because we got to spend our off meaningfully and full of happiness moment together.
Okay, that's it for now and please keep on checking me here as I keen to continue the journey by my next post. See you!