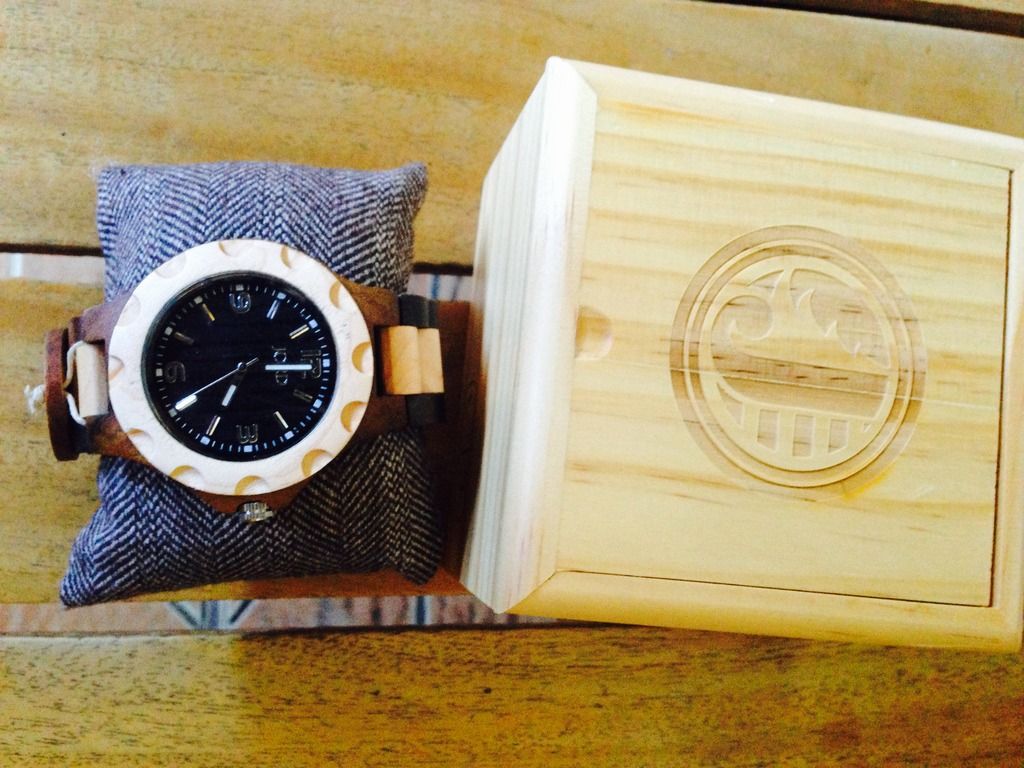 As you all know guys that I also runs another blog called usa-gou.com beside to this aorite.com. Wherein I puts all my personal thingy in there especially sort of topics where has to do in states where I currently residing now. I also doing good on the other site already hence quite sometimes I received some love from the clients around the world where I can able to try their best products in return of my honest review over my humble blog. This recently, a client from Texas had contacted me if I want to review their own wooden watches to try and of course I answer them my humbled yes as I am also eager to have it due to the quickness of this timepiece and I knew this kind of piece would be on trend this coming months as mostly fashion icons and enthusiast are pleased to have it as their main accessories.
Watches are good especially the ladies watches, because they're functional and fashionable at the same time. You cant really do wrong as you tried to pull off your outfit using the watch as your main accentual as it was really indeed awesome whether for the casual or formal wear, watches are versatile enough to rock on.
This watch here is from jrod watches collection, if I did recalled it right though – the brand name, and it has this maple kind of color on the middle of the wrist wood which I think is awesome for both men and women as it was a resemblance of the famous and luxurious watch brand I knew.