If you remember your elementary school geography lessons, then you will probably immediately associate Bohol with the beautiful and awe-inspiring Chocolate Hills. This iconic attraction, composed of 1,247 hills, is one of the most-visited spots on the island province and is also a UNESCO World Heritage Site. Tourists flock to the Chocolate Hills during the summer, when the baking-hot sun turns the green grass covering the hills into a warm chocolate brown.
More than just the Chocolate Hills, however, Bohol is filled with plenty of historical sites and natural wonders that are sure to captivate visitors. Check out this list of must-visit places, which you should definitely include in your next Bohol tour.
Panglao Island
Panglao is Bohol's answer to Aklan's Boracay. Indeed, this resort island is one of the province's best and most popular destinations. It's full to the brim with white-sand beaches, diving spots teeming with colorful marine life, and inlands inhabited by interesting species of wildlife. Some of the most popular attractions in Panglao are, of course, the beaches. These include Alona Beach, Doljo Beach, and Dumaluan Beach. Virgin Island—which is not really an island but a sandbar—is only a few meters from the mainland's coast, so you can kayak or charter a boat to go there. 
While you're in Panglao, you may want to visit the Hinagdanan Cave. This spooky, spectacular cave with spiky stalactites and stalagmites is perfect for thrill seekers. The entrance is only a small opening, which is easily missable if you don't have a tour guide. When you reach the bottom of the cave, there's a small pool filled with clear water. It's not forbidden to swim here, but be sure you're prepared for thecold temperature!
Other places to visit in Panglao include the Bohol Bee Farm, Philippine Tarsier Recreation Inc., and Tarsier Botanika.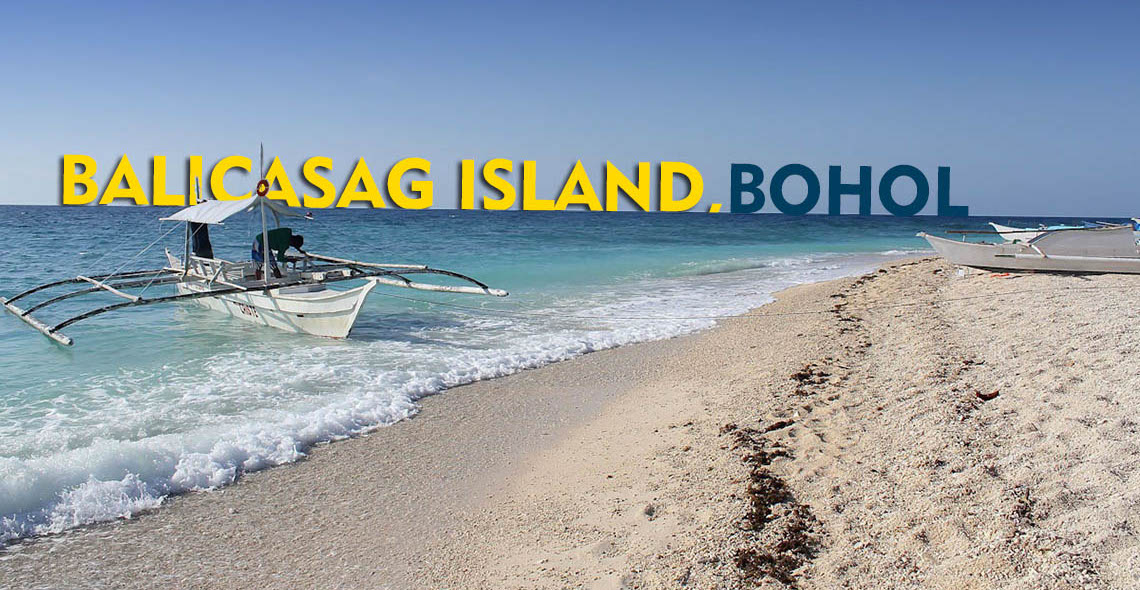 Balicasag Island
Balicasag is a small island located only a few kilometers off the coast of Panglao. It's a marine sanctuary and a world-famous diving spot. In the waters surrounding the isle, you'll catch sight of a variety of species of fish like barracudas and eels, as well as colorful corals, sea sponges, and sea weeds. You can also get a glimpse of dolphins and sea turtles here. If you're not fond or capable of diving, you can also just snorkel to see these breathtaking underwater views from a different perspective. Of course, beach bums will also love Balicasag since it also has beautiful white-sand shores surrounded by shallow waters that are perfect for swimming.