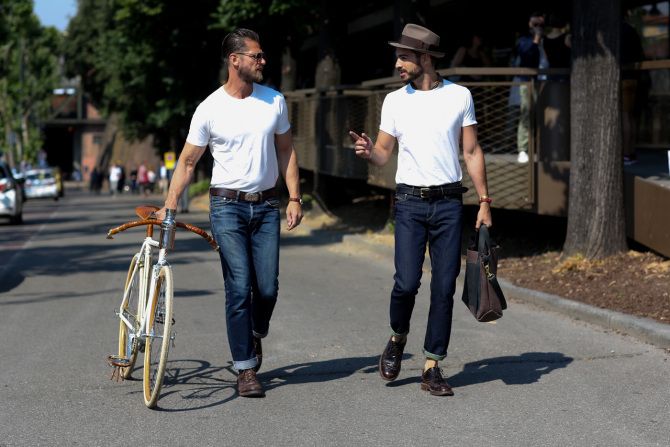 As what I often says here that I a not usually blogging about mens fashion because I am not that well known about it hence I got minimal sources when it comes to dope fashion for men. But this recently, I just got myself hooked up with it as I found some several photos whose men on how to pull off their own outfits though it was just a basic kind of pieces.
Luckily, Ive found this photo wherein 2 manly guys had walks on the street in Paris wearing only their white plain tees which theyve paired off with the bule jeans and old kind looking loafers to finish off the total outfit. I must say, this outfit its kindly normal look but I can also tell that this really a hardcore fashion for men which I hope mostly men can pull off.
This kind of outfit are basically for the daily errands kind of event but you can easily upgrade it into kinda casual and formal wear as you know any blazer or coats that can compliment the totality of the outfit. I hope you'll get what am trying to say here, right? okay, that would be all for now and I hope you'll keep on checking me here for more fashion and travel updates.