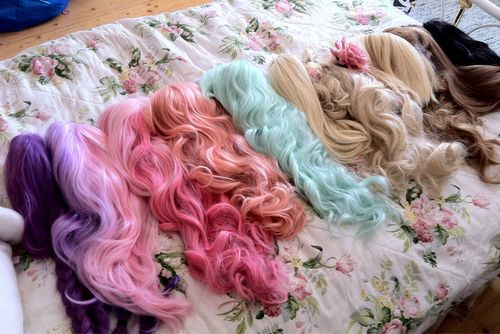 Don't have a time to fix your hair? if so, why not considering wearing colored wig this summer? yes! you can do that as long your are confidently wearing it and everything will gone right on you. Though I know most of you would probably feel uncertain with these lovely colors here and yet as you feel you are beautiful wearing it, it would really came out that way as on how these Japanese people do.
Wigs are uses as fashion accessories too these days hence majority of the teens are fond to have it even to rock with it on their daily wear thus this kind of fashion statement is gone internationally and adopt by the westerner and starting to invades the fashion scene too. No doubt, if we can see some of these luxurious brands using wigs to showcase their new campaign and collection for showroom.
Color wigs are great too this summer as they can make your total outfit summery and fun, and it can also help to uplift mood as colors are tend to do it or naturally can influence one's person mood thus you should have to consider it yourself this hot season.