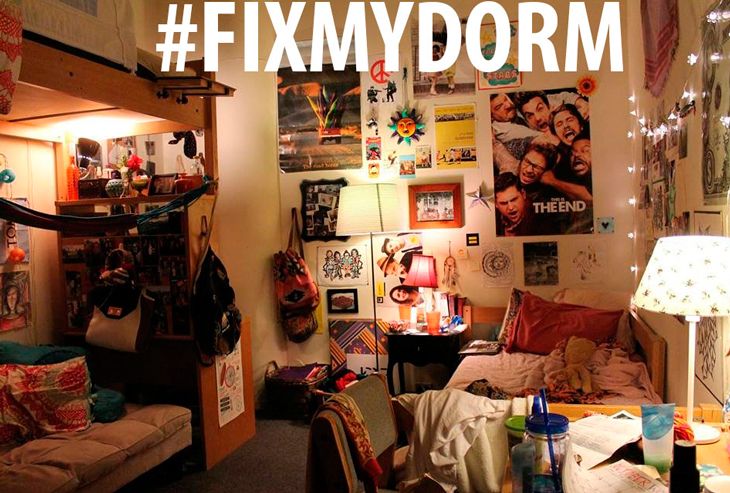 'Tis the season when high schools let loose their graduates and, a few short months later, colleges welcome their incoming freshmen. For graduates who have set their sights on on-campus living their first year, getting outfitted for the experience can seem like a challenge. However, high school graduation is the perfect opportunity to gather those necessities in the form of gifts from well-wishers, so we've created this list of the most important items every future dorm dweller should be requesting.
Bedding
Dorm room beds are an unusual size at 80 inches long. That's an XL twin, and it requires special bedding as well as mattress pads, bed sheets, blankets and pillowcases.
Electronics
Outside of a major purchase like a laptop, there are other small electronics that a college student could use, such as wireless speakers, portable phone chargers, and alarm clocks. Dorm rooms don't tend to have a lot of electrical outlets, so a surge protector is a great gift solution.
Decor
Personalizing a dorm room is part of the fun, so inspirational tapestries and wall art are fantastic ideas for presents. Choose those with college logos, inspirational phrases, or customizable details.
Trunk
Storage space is always at a premium in college dorm rooms, so a durable trunk makes a great storage solution. Not only will it get students through many years of school, it can be pressed into service as seating or a table when necessary.
Dishes
College freshmen eat most of their meals in the cafeteria, but there still will be instances in which study time can't be interrupted. Students will benefit from having a basic set of plates and cups in their rooms for snacks and mini meals.
Shower Caddy
Dorm dwellers can make their trips to the communal shower room a little more personal by bringing their own caddy full of their personal bathroom supplies. Caddies should be waterproof and quick drying.
Desk Lamp
When the roommate is asleep or an all-nighter is in order, a good, mobile desk lamp is vital to prolonging study time. The best options include swing arms that allow for proper positioning.
 Laundry Bag
The only thing that will make the chore of doing laundry slightly more pleasant is to have a serviceable laundry bag that makes transporting clothes to the basement washroom a breeze.
 Backpack
Not just for carrying heavy college books, a backpack can be used for storage in a dorm room or packed full for weekend trips home. Because a lot of the commute to classrooms is done on foot, a solid, ergonomic backpack should be found in every dorm room.
 Bike Lock
Many freshmen get stuck in dorms that are miles away from the rest of the campus. This means a bike will be necessary for getting to class on time, and so a good bike lock is important. The bike racks outside of dorms are prime real estate for thieves, making it vital to be prepared.
It's time for all those upcoming high school graduates to get packing for freshman year. Any of the items on our list above will make for thoughtful and helpful celebration gifts.